R.A.S. Appraisers will provide quick and accurate appraisals and serve as expert witnesses in court to ensure optimal results for divorce settlements.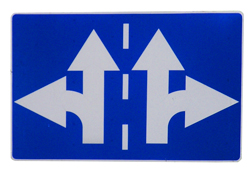 Going through a divorce is always a painful and turbulent experience. A shared lifetime's worth of belongings, assets and property must be divided, hopefully fairly and equitably. Your house will doubtless be near the top of the list of the most valuable assets in your divorce settlement, so a quick, objective and accurate valuation of your real estate holdings are of ultimate importance to a smooth and relatively painless estate settlement. Our appraisers' extensive experience plays an important role in conducting real estate appraisals to determine current property values, as well as retrospective or historical appraisals in order to furnish real property values from significant dates in time, such as time of marriage or other important dates, in addition to current market valuations. We guarantee a fast turnaround in order to facilitate your attorneys' expedient resolution of your divorce proceedings.
In unfortunate circumstances, such as divorce, appraisals are required so that both parties involved receive a fair and impartial value so that they can concentrate on more important aspects of this difficult time. An appraisal by a qualified independent professional third party is often required by state law to settle the divorce.

You may rest assured that R.A.S. Associates will adhere firmly to the USPAP (Uniform Standards of Professional Appraisal Practice) code of ethics in providing a fair, informed, objective, and timely real estate appraisal while preserving our clients' privacy.
Call us at 973-263-6421 or This email address is being protected from spambots. You need JavaScript enabled to view it.now to set up an appointment for a Divorce Settlement appraisal.