Whether you're buying a new home or refinancing your current residence, an accurate appraisal is essential to ensuring a smooth mortgage transaction.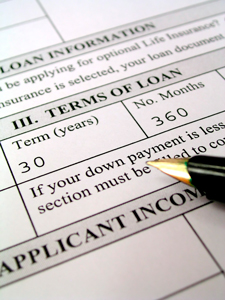 With an excess of inventory and a generally soft real estate market, properties quite often run the risk of appraising for less than the seller's asking price, or even an already agreed upon price between the buyer and seller. In either case, your mortgage company may require a larger down payment, a lower selling price, or reject the mortgage altogether. Both the buyer's and the seller's best means of avoiding this situation is acquiring an honest and accurate appraisal of the property in question prior to applying for a mortgage. Alternatively, when a sale becomes stalled because of a too-low appraisal, you may request a review or the original appraisal.

Whatever stage of the real estate transaction process you're in, R.A.S. Associates appraisers will you be your best tool in attaining the most objective, impartial and accurate appraisal of the property in question. We'll help you determine a price for your real estate purchase or refinance that will satisfy your mortgage company and help you through this often frustrating and difficult part of the mortgage process.
Call us now at 973-263-6421 or This email address is being protected from spambots. You need JavaScript enabled to view it. for more information on ordering a real estate appraisal for your new  or refinance mortgage.